October 19/18 12:07 pm - Review - To Make Riders Faster, the Story of Cervelo

Posted by Editor on 10/19/18

Cervélo is one of Canada's big success stories in the bike industry; a bike company that revolutionized bike aerodynamics, took on the biggest names in the industry and changed the way pro teams were sponsored. It has some of the most loyal customers in cycling.

However, it also constantly missed deadlines for delivering to retailers and was chronically underfunded, eventually leading to the two founders - Phil White and Gerard Vroomen - selling it to a deep-pocketed Dutch company.

I watched Cervélo through its early years, growth, success and eventual sale, and knew (know) Gerard and Phil - we first met them at the Toronto Bike Show in 1996, and one of one of our early reviews was on the first edition Cervélo Eyre in 1997. While I saw the rollercoaster ride, I wasn't privy to what was happening inside, so 'To Make Riders Faster', a book written by Anna Dopico, Phil White's wife, about Cervélo, immediately piqued my interest.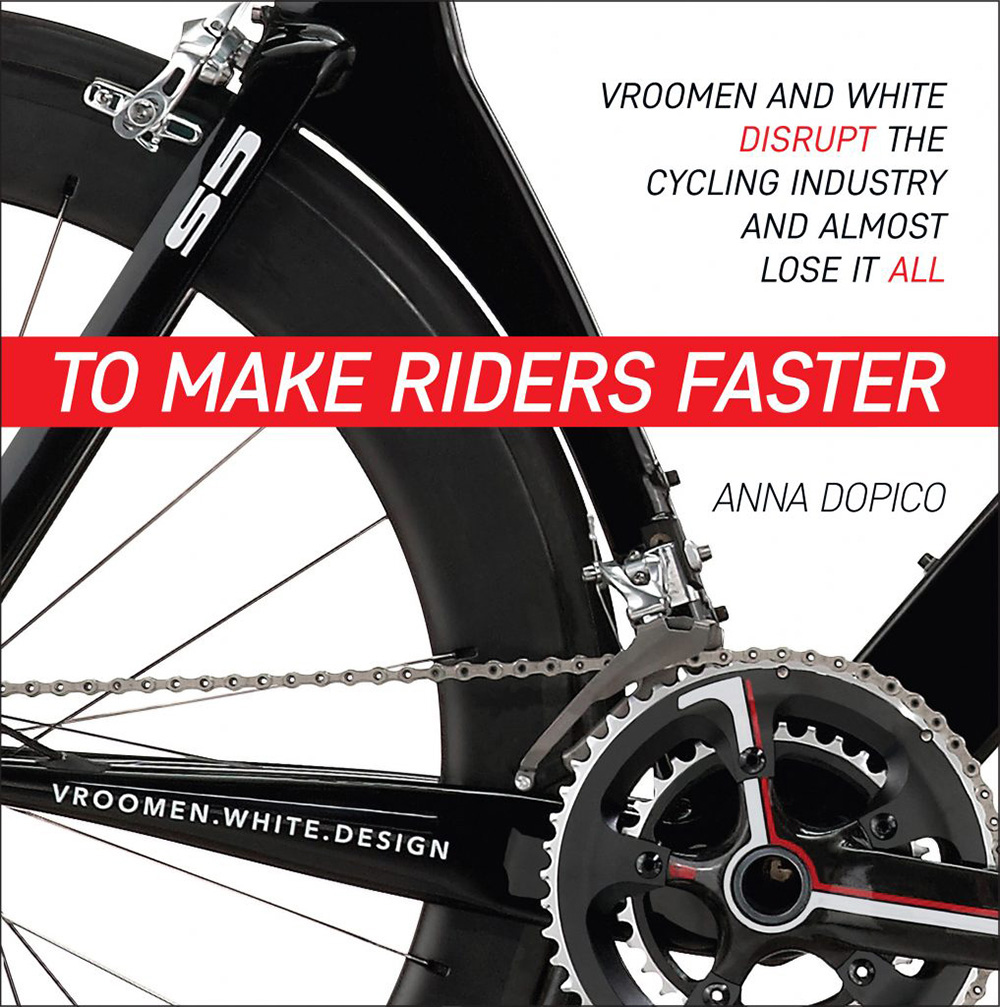 To Make Riders Faster provides fascinating detail on the history of how Cervélo came to be - you really feel like you were there as Phil and Gerard struggled to turn their ideas into a reality, and then into an actual business. Anyone who has been involved in a startup or run their own business will immediately recognize and empathize with the founders of Cervélo.

Personally, I feel the book misses in two areas: first, after spending so much time on the build up to the business, it rushes towards the end. Second, I (and I think a lot of readers) would have liked more technical details. Sure, there are descriptions of how successive models improved on previous ones, and how a particular model set new standards for aerodynamics, strength, weight reduction, etc., but not so much on the technical aspects of how this was accomplished.

Having said that, it is extremely readable and absorbing, well laid out, and would make an excellent gift for any cycling enthusiast - and a must for any Cervélo fan.

ISBN 978-1-7750527-0-8

Published by A Dopico Consulting Inc.

Available online at tomakeridersfaster.com

A percentage of net proceeds support CAN Fund, a non-profit supporting Canadian athletes.