December 9/13 17:38 pm - Canadian Cyclist Christmas Gift Guide - Day 2

Posted by Editoress on 12/9/13

We are at Day 2 of the 2013 Canadian Cyclist Christmas Gift Guide. Today is an item that, hopefully, everyone already has, but that needs to be replaced on a regular basis - a helmet.

Over time, helmets lose their ability to protect you. UV light affects the shock absorbing foam, and the bumps and bang that every helmet gets from being dropped on the floor or dinged in the trunk of your car also degrades it's shock absorbing ability. Plus, improvements in technology mean that a current helmet is lighter, better fitting and offers better protection than an old one.

There is lots of choice and, as long as the helmet passes the CSA / ANSI / Snell tests it will provide basic protection. However, there is a lot more than basic protection in today's latest helmets. We've been testing three helmets recently, all of which could be a great gift depending upon the recipient.

The S-Works Evade is also known as the 'Cavendish helmet' by many, since it was first seen worn by Omega Pharma Quick Step pro Mark Cavendish. With a suggested retail of $280 it is approaching the upper end of helmet prices, however, it is an interesting rethink of helmet design. For a long time helmet manufacturers have been obsessing about the lightest helmet, which has resulted in a lot of models with as much material removed as possible.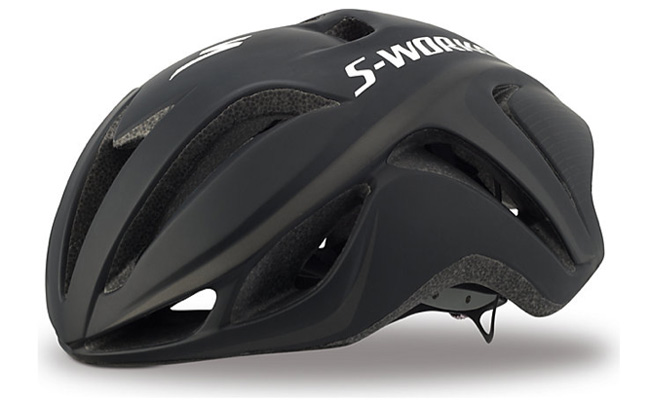 The Evade went a different route - aerodynamic with appropriate ventilation. This resulted in a helmet that looks more like an enclosed surface aero time trial model. Specialized claims that it can save 46 seconds over a standard road helmet in a 40 kilometre effort. It is slightly heavier (278g) than other models, which is not noticeable once you have been wearing it for a few minutes. It is also quieter and did not seem to be appreciably hotter, despite the greater surface area.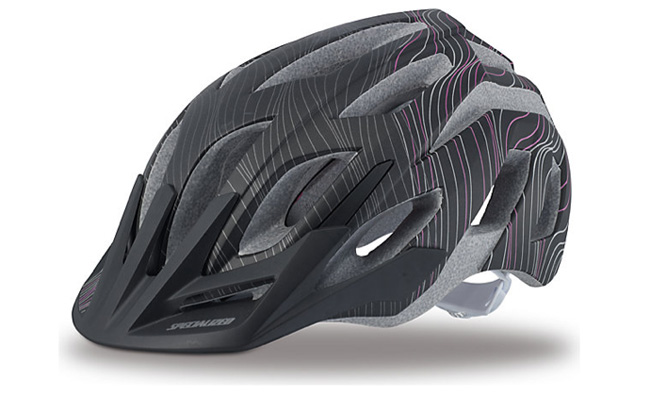 For women mountain bikers you might want to consider the Specialized Andorra. This comes with the 'Hairport' opening at the back, which our reviewer said works well with a ponytail. it has the usual micro-adjust dial for cinching the support band on comfortably and securely, and a removable visor. As a mountain bike helmet it provides additional protection at the back since it comes down further, but our reviewer said this makes it secure feeling. The pink pin-stripe accents may or may not be a turn off, depending on the tastes of the wearer. MSRP is $80.00.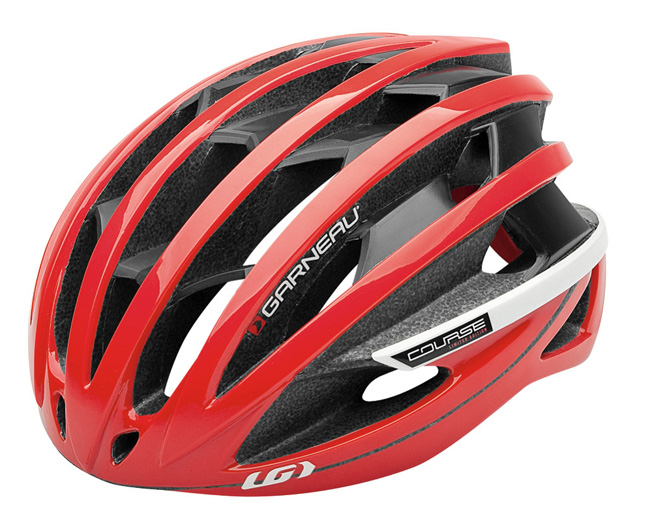 The Course is the latest aerodynamic model from Canadian manufacturer and designer Louis Garneau. It is a light weight (250g) well ventilated and aero model, retailing for $239.99. It fits well, using Garneau's Spiderlock micro-adjust system. It will accept a ponytail, although it is a bit of a struggle to fit it through the narrow opening. The strap retention system around the ears is more user friendly than many, allowing a proper (and comfortable) fit. One interesting add-on is the Spiderlock Vision light - a small red blinking light that attaches to the rear of the helmet. It uses replaceable watch-style batteries, is waterproof and visible up to a kilometre away. It comes with the helmet and is a really simple but great idea.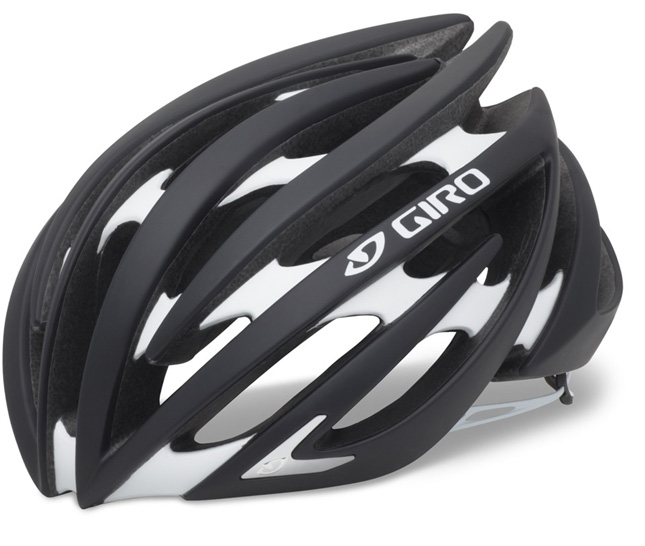 If weight saving is the goal, the the Giro Aeon is among the lightest road helmets out there at 219g. The light weight is achieved with really large sculpted ports, and it looks absolutely gorgeous, particularly in the Matte Black and White combination. Giro's Roc Loc 5 retention system ensures a good fit. This is a pricey unit at $330, but your weight weinie recipient will truly love it.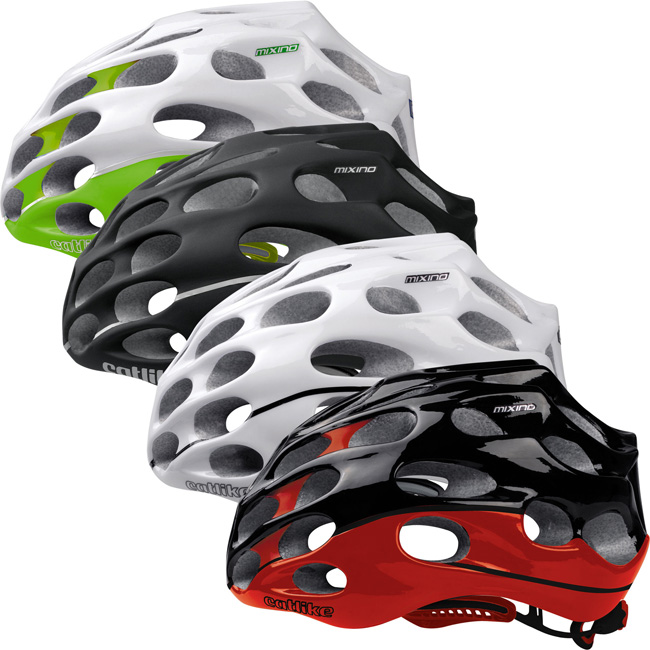 Our final suggestion is a love it or hate it proposition; the Catlike Mixino. The reason we say that is the ovalized openings on Catlike helmets provoke extreme reactions from most riders - if they love it, then you can do no wrong with the latest top model from Catlike. However, the reverse is also true, so make sure your recipient's aesthetic preferences are known... From a technical perspective, the Catlike Mixino has no flaws. It is one of the lighter helmets out there at 220g (medium size), very well ventilated and comes with a nice carrying bag. MSRP is $299.99.