February 17/20 11:32 am - Svein Tuft Launches Gravel Touring Company

Posted by Editor on 02/17/20

When Svein Tuft retired last Fall after a 17 year professional career, I did an interview with him about his career and future plans - whether he would stay in Andorra, move back to Canada, etc. One of the things he said was: "I'd also like to do some epic gravel camps; not really camps, more trips and tours. I've being doing so much of that myself in the Pyrenees; there's just so much awesome stuff you can do back there." [See Svein Tuft - Looking Back on a Career]

Well, it is less than six months later, and Svein is well underway with his new project - Tufts Adventure Tours. The first two tours will take place in April, but Svein has gone beyond just tours; opening a complementary bike shop as well. We had a chat with Svein about his new project.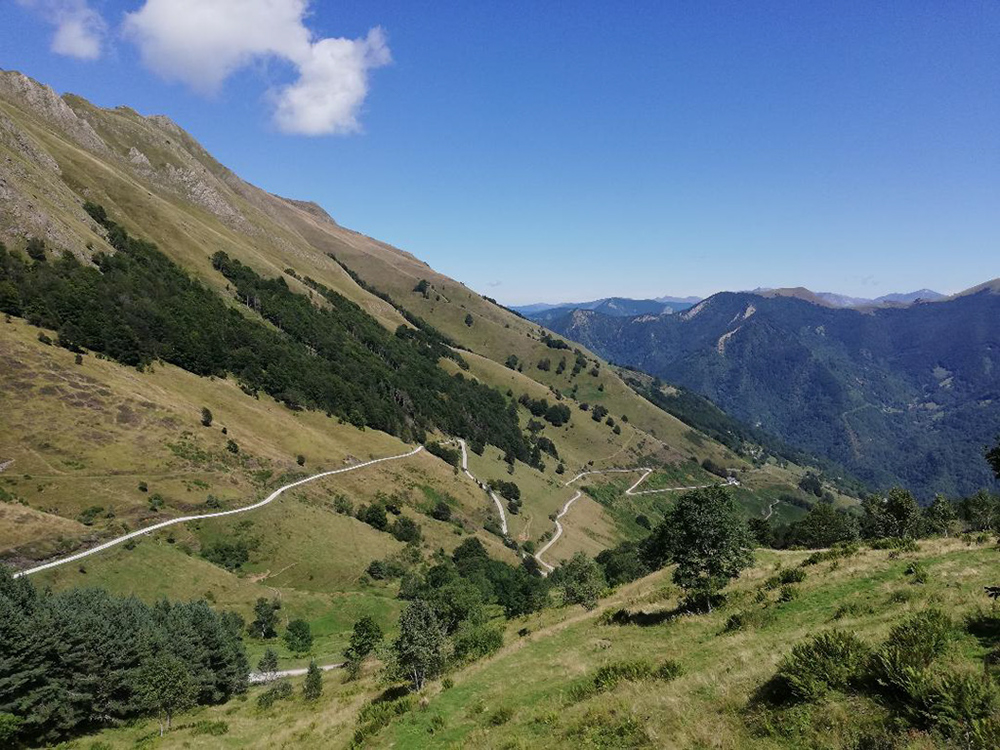 Canadian Cyclist: Your original plan was that you were going to come back and spend some time Canada, so what happened to that plan?

Svein Tuft: Life is pretty funny ... when we last spoke after the WorldTour races [in Quebec and Montreal], we [Svein and his family] were going to spend some time in B.C. and we were talking about moving back [to Canada]. But it is one of those things ... when you are in Europe you romanticize what Canada is, but when we were back, we realized that our life was really there [Andorra]; that's where we have made our real life. Canada is always going to be there and we really love it and [it's] where we want to end up. But for now, we've put so much work into being here [Andorra], so we've decided to stay and make something of it.

Initially, I had no real plans of bike touring and a bike shop, and all that stuff. It was really just about taking the time to relax. But when you like to give 'er and you like to go, it's really hard to have nothing on the slate. One thing about cycling is that you are always looking forward and working towards goals, and to take that out of your life is really hard. So, right away I started thinking maybe I could do some guiding, maybe working with Christian [Meier, former team mate who owns a coffee business in nearby Girona].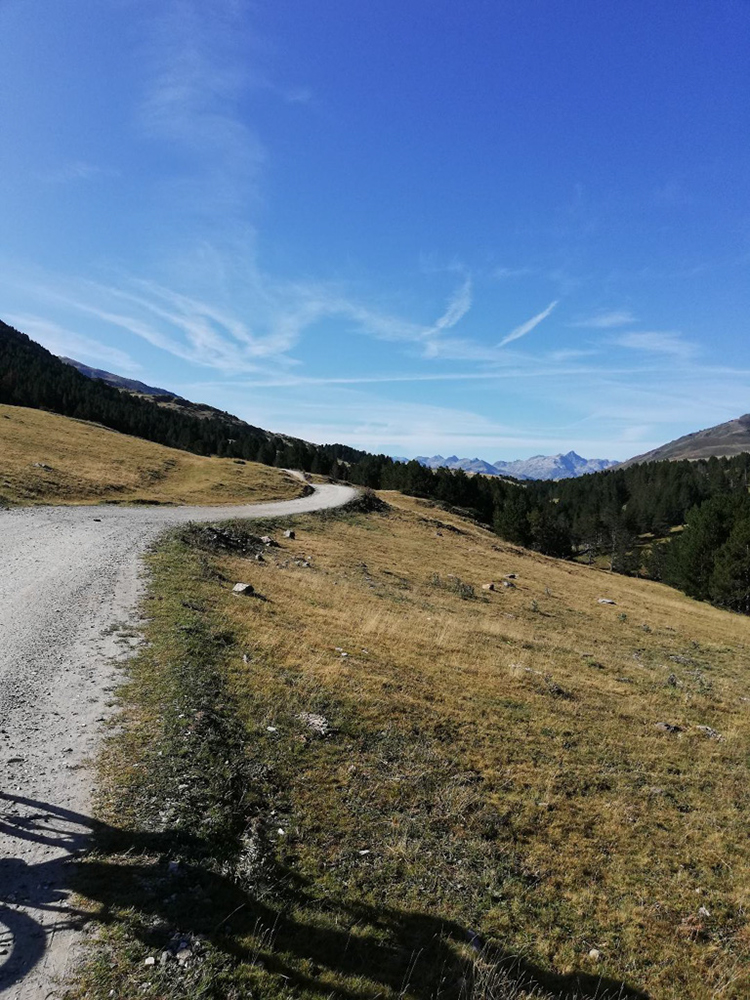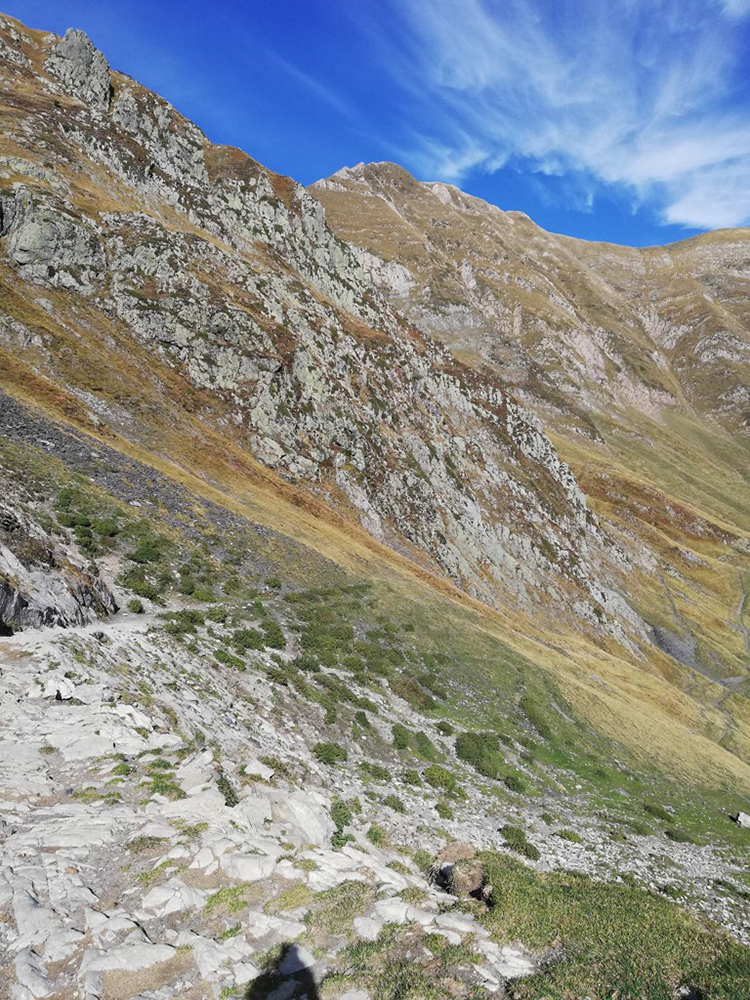 I've spent so much time here in this part of the world exploring and it's just so amazing. I've been a lot of places on this planet, and this area is incredible; you have an amazing mix of mountains and ocean and beautiful landscape. You can be way out in the middle of nowhere and then pop out into some cool little village in France, have a decent meal and then continue on a sweet bike journey back into Andorra. There are so many options that I thought a touring outfit would be great.

All these pieces just started falling together; I had never planned a shop but the idea started growing on me, and a friend put me in contact [with the building owner], and before you know it, I'm signing a lease on a place. The idea with the shop is to have all the cool bikepacking stuff that is hard to get elsewhere. My goal is to almost have it be a bit of a museum; you spend some time in there looking at all the tents and billy bags and bike bags - there's so much cool stuff now, because that world is exploding.

So, it just kind of evolved and gaining a lot of momentum. Like I said, I had no big, grand plan, but I'm in, I'm committed, and that's where I am at right now. It's been an interesting time, and I've been enjoying the process.

CC: So is the store open?

ST: No, it's not open yet. I've been building it, working on the mechanics area now. It was just a bare bones concrete brick space.

CC: So how does the bike touring fit in - is it a shop with some tours attached?

ST: For me, the bike touring is the main thing. They are connected; most of our day-to-day rides will start and finish there. We are part of a compound of businesses that build on healthy living. Right next door is a gym, and there's going to be a healthy restaurant; things that work together synergistically. So there is a good community, and above my shop there are apartments to rent, so people can come and stay, and if they want to do guided tours for three or four days they can stay in these apartments.

CC: So you've got two tours on your website right now.

ST: Yes, in April, that is the kickoff of the company and of the season. We won't be in the high Pyrenees then, more the foothills in northern Girona, so we can avoid any snow problems. And then in May we start full gas tours, with five to six days through the high Pyrenees to the ocean. Whatever people are up for. Plus, the day-to-day stuff; there's so much cool stuff.

CC: So do you have people signed up, or are you just starting now?

ST: It's really just starting now; this is the first time I've reached out to media because I wanted to have all my ducks in a row. This is the first time I've been on Instagram! So it's been slowly building. For these first camps I want to get people who are truly interested, so I'm asking them to contact me directly (through the website) if they are interested. Each camp is going to be capped at 12 people.