July 6/21 17:00 pm - Pre-Olympic Interview - Haley Smith

Posted by Editoress on 07/6/21

On Tuesday, Cycling Canada announced the Canadian Mountain Bike squad for Tokyo [see MTB, BMX & Men's Road Team Announced for Tokyo]. Canada has qualified two spots for women and one for men. One of the women's slots will go to Haley Smith, who will be attending her first Olympics, although she has major Games experience after winning the bronze medal at the 2018 Commonwealth Games. Haley spoke to us from Andorra, where she is doing final Games prep.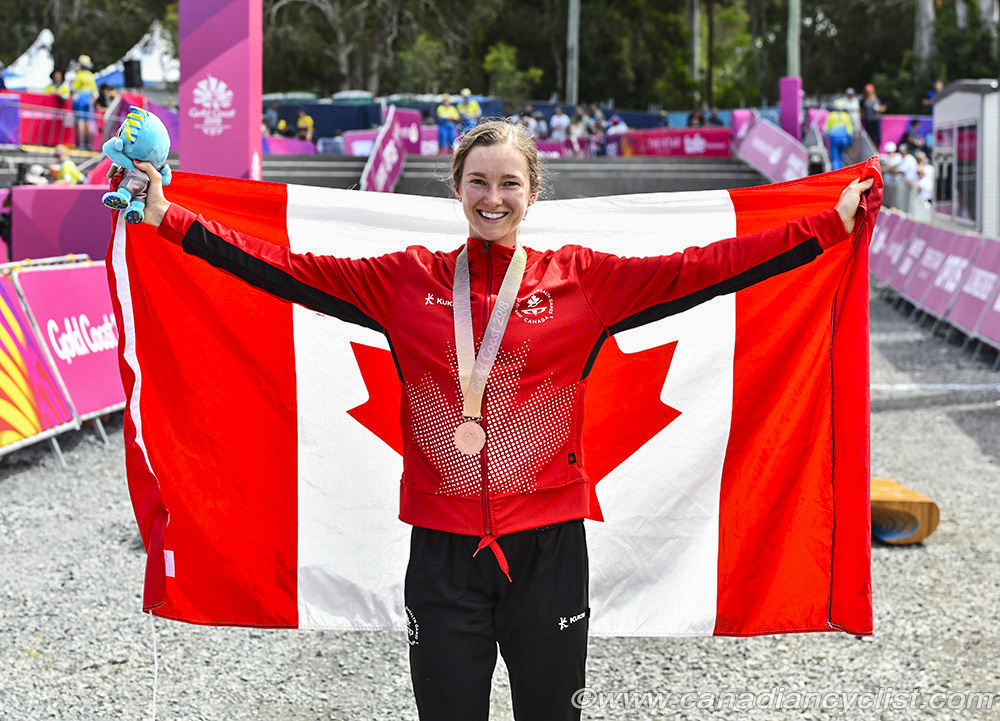 Commonwealth Games 2018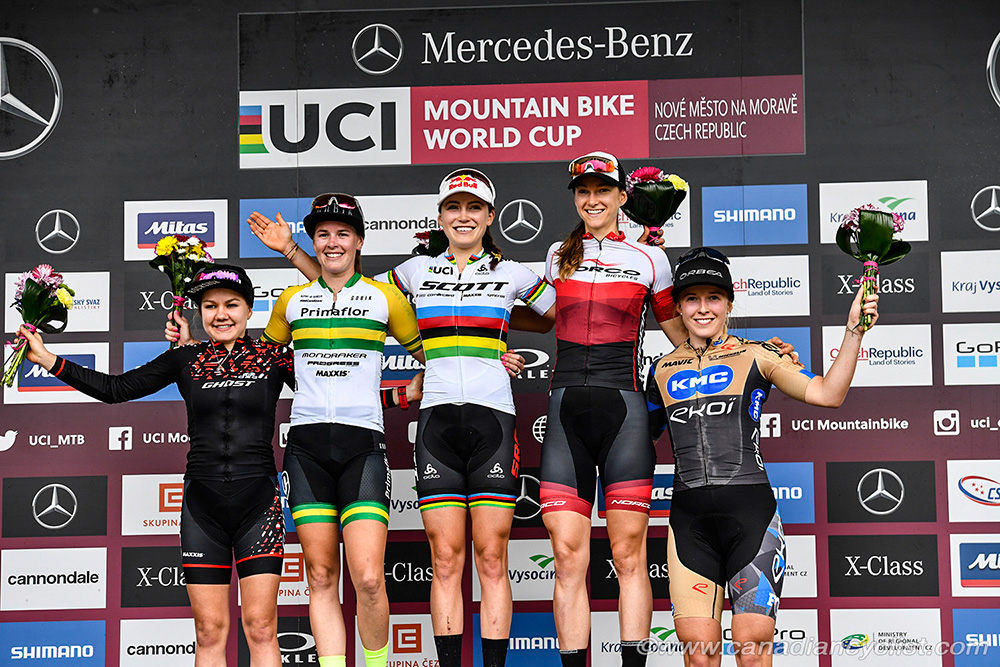 3rd at Nove Mesto World Cup 2019

Canadian Cyclist: I think you've known about your Olympic selection for a while (the final qualification event was at the end of May), but now that it is official, is it sinking in that you are going to the Olympic Games?

Haley Smith: It's honestly just starting to sink in now. The qualification period, because of COVID, was so drawn out; over a year longer then it was anticipated to be. So it's been a long time of thinking it was going to happen, but not being 100% sure. It's only in the last week that it became official. I could not have anticipated the influx of emotions, the waves I would be experiencing, all of it. But it's starting to sink in and I'm starting to feel happy about it and light about it, and so thrilled, whereas before there was just a lot of stress. I'm feeling pretty lucky right now.

CC: Last year there was only a compressed season at the end of the year. This year it's been a return to almost a regular season, to hopefully help prepare for the Games.
HS: Yes, we've been able to do quite a lot of racing over in Europe this Spring. It's been challenging for me and I'm still trying to find my rhythm and my form, but every weekend has been getting a little bit better. Now that the stress of the selection period and the uncertainty is gone, I'm looking forward to being able to race a lot lighter and a lot freer.

I feel like the wheels are back in motion and I'm back to familiarity with racing, which was difficult last Fall, after being so out of touch with it. So I'm looking forward to being the best and the fastest I can be in Tokyo. Honestly, I'm just thrilled that the Games are even happening. Even at the beginning of this year, we really weren't sure that it was going to happen, so I feel super excited that we get this opportunity.

CC: You haven't been getting the results that you were in 2019, so how do you feel about your form going into the final preparation for Tokyo, two and a half weeks out?

HS: I know my fitness is there and it is in me. To be honest, it's just a matter of sharpening up and freshening up, and allowing myself to shed this emotional stress that I've been dealing with. No one can predict what is going to happen in Tokyo, in terms of results; that's why we race, because we don't know what's going to happen! It's not a sure thing. I'm going with the intention of learning as much as I can and bringing the best version of myself I can be there. And seeing what I can do, and enjoying and living the experience, soaking it all up. I believe that I can be a good, strong version of myself there, and we are using the next three weeks to make sure that reality is realized. All I can control is my own preparation and my own attitude and approach, and I feel confident that I will be able to nail those things.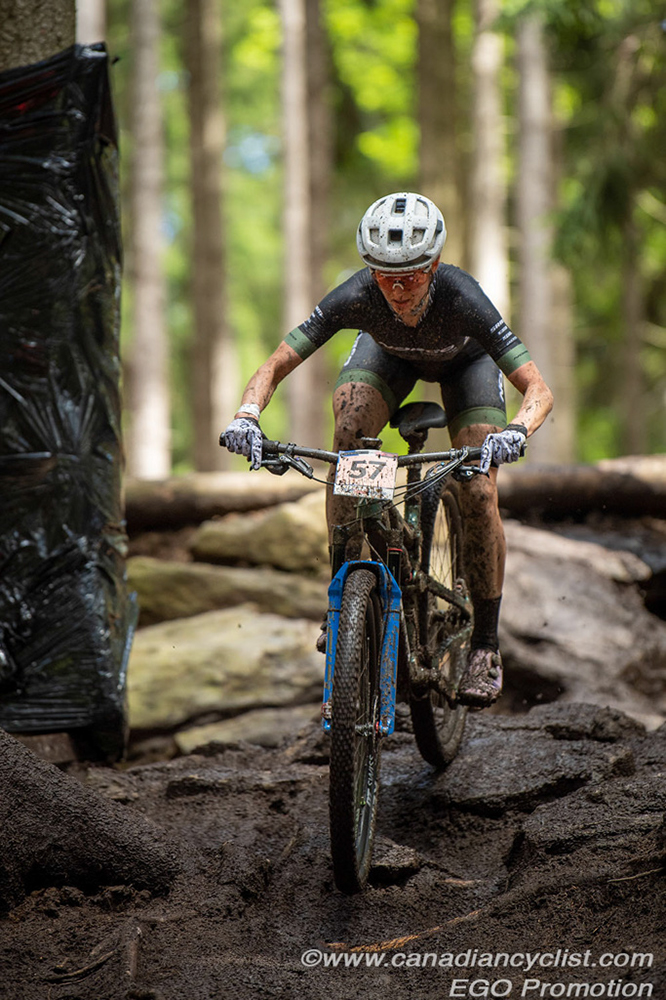 2021 Nove Mesto World Cup
CC: You were at the test event - how does the course play to your strengths?

HS: The course is very unique. In some ways it is a lot like Ontario-style, where the climbs are very punchy and on-off, where they're really short and really intense. There are a lot of rock features that are on it, a little reminiscent of Hardwood Hills, but they flow a bit smoother, especially at race speed. It's a very fun course to ride and, to be honest, if I can have fun on my bike, that is the fastest version of myself. So I'm looking forward to that, it's just a fun course to be on. I'm really glad we got to see it in 2019 and be prepared for it, because it is challenging enough that to see it blind for the first time in the week of the Games would have been pretty stressful, so I feel that we are more prepared that way.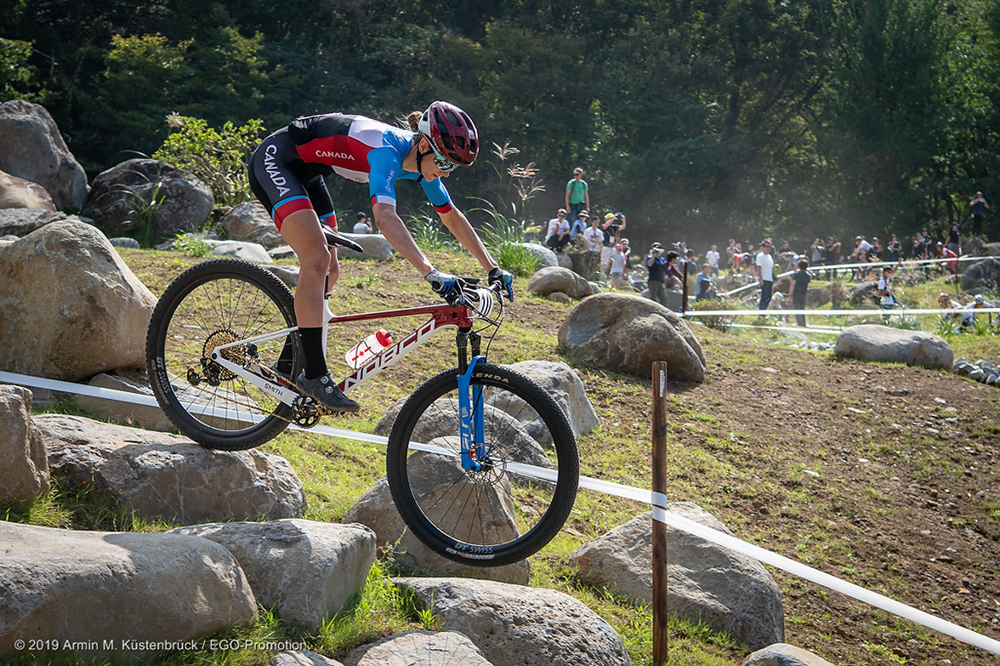 2019 Tokyo Test event
CC: So you are in Andorra now and will be heading straight to Tokyo; what will you be working on these last couple of weeks?

HS: These last couple of weeks will be a very specific and sharp focus on training. Like I said, it will be a little bit of unloading and allowing the fitness I have cultivated to come through. So maybe a little bit lower volume then in a typical training block, but high intensity, high specificity and a refresher of skills. A high degree of focus on mental preparation and making sure that my mental health is in order and looked after. Honestly, we know how to prepare for a peak event, and it's not that much different then any other preparation period for a world championships or a peak event.