July 9/21 16:47 pm - Pre-Olympic Interview - Peter Disera

Posted by Editoress on 07/9/21

On Tuesday, Cycling Canada announced the Canadian Mountain Bike squad for Tokyo [see MTB, BMX & Men's Road Team Announced for Tokyo]. Canada has qualified two spots for women and one for men. The men's slot will go to Peter Disera, who will be attending his first Olympics, in fact, his first major Games. Peter is a former silver medalist at the world championships as a Junior and the current Canadian men's champion. Peter spoke to us from Andorra, where he is doing final Games prep.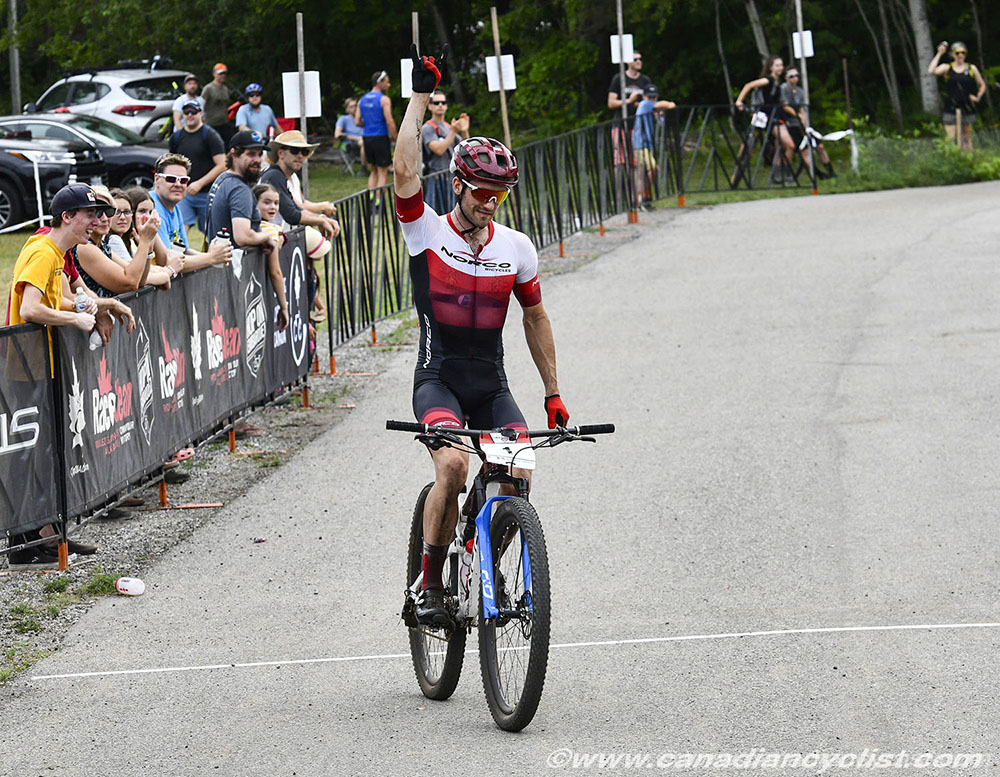 2019 National Champion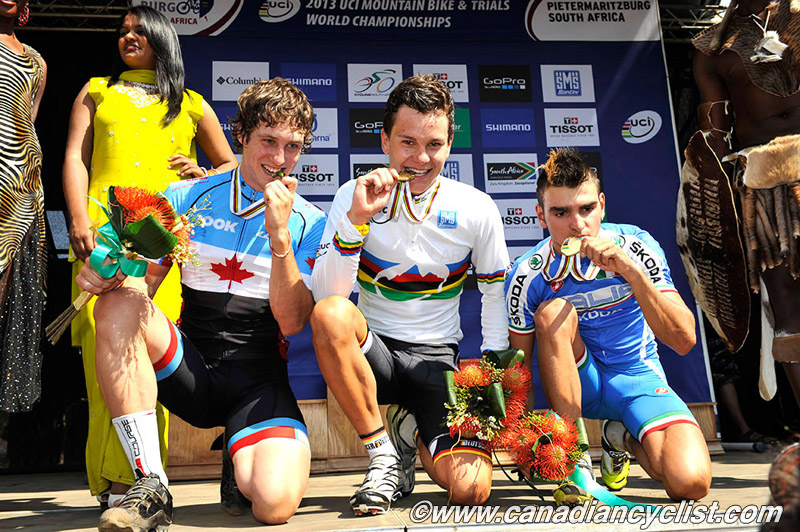 2013 Junior Worlds (silver)

Canadian Cyclist: You've known for quite a while that you were probably going to the Olympics, but when it finally became official did it make a difference or suddenly sink in that this was actually real?

Peter Disera: Yes, for sure. It's been a constant stressful process. We've been waiting, essentially. There has now been the official team announcement, and before that the end of the selection period [end of May this year]. At that point it was, 'we're almost to the finish line'. But, definitely, once it became 'official official', and I could share it to my extended family, who had been kept outside of the loop until it became official, that made a big difference.

CC: You haven't been to a major Games before - have you talked about it to Catharine [Pendrel] or Haley [Smith, who went to the 2018 Commonwealth Games], or Dan [Proulx, national coach] about what is unique about going to something like the Olympics?

PD: Yes, as you say, I haven't been to a major Games. I've been to the Ontario Summer Games a few times, but just with my age and birth year sequence, I missed out on Canada Summer Games, because first it was when Mitch Bailey was on top and by the time the next one rolled around I was ineligible age-wise. And then with Comm Games there were some other riders who were a bit older and stronger in the selection process.

Showing up to the Olympics as my first major Games is going to be exciting. I've been talking with Catharine and Dan, and Keith Wilson [Catharine's husband and Peter's coach], he obviously has experience as a coach. Haley, as my Norco Factory Team team mate, having access to her and her knowledge, it's all definitely helpful and I'm starting to feel more ready. But after my time at the [Olympic] Test Event and the fact that we are in a satellite Village and not the full circus ... and the fact that I am fully extroverted! ... I'm really looking forward to the experience.

CC: It's been a unique situation with the pandemic delay. You prepare like you are going in 2020 and then suddenly you aren't, and then the World Cup is cancelled, but then there is a compressed season at the end of the year ... How has it been to manage fitness and training through this super extended build up?

PD: Honestly, it's been a huge struggle. I had a phenomenal season in 2019. I also raced in 2019 from February 9th to November 3rd; it was the longest season I ever put in and it was exclusively mountain bike, and didn't include some of the early season road races that I have done previously in my career. So, I had the longest mountain bike season I had ever done in 2019, and rolled into 2020 knowing nothing is official until after the first two World Cups and the appeals process and the team is named, but posting some of the best [training] numbers I ever have in February and really feeling on form and healthy and looking good for the July [Olympic] target ... and then just having the rug yanked out from underneath you once the pandemic hit.

It was pretty crushing. March [2020] was a very hard month - that was when Team Canada announced that they wouldn't be going to the Games for safety reasons. There was talk about cancelling the Games and then postponing them, so it was a nasty month. And then to have the whole World Cup season cancelled after a phenomenal February that I was going to springboard into a nice peak. By the time the pseudo-mini season formed at the end of 2020, I just had my sequencing wrong, I had been running hot for too long and was running on fumes and didn't perform.

Coming into 2021 with the changes to the selection process - including the first two World Cups of 2021 - I tried to continue putting my best foot forward. I was lucky to have moved to Vancouver Island during 2020 so I was able train in Victoria all winter, since we couldn't travel south. So rolling into the season I just tried to keep it 'eyes up' and focus on having a good July peak.

So it's been one hell of a road but we are finally here.

CC: There are some very strong riders you will be up against - Mathieu van der Poel, Tom Pidcock and Mathias Flueckiger, for example. What will make you satisfied at the end of the race?

PD: As you mentioned, it's my first major Games and I've had an interesting year thus far. We haven't been able to do a lot of racing outside of the World Cups; there hasn't been any domestic racing, no real North American racing that was easy to get to. So we've just been doing the World Cups and the odd European C1 or HC race in between. So I feel after Leogang and Les Gets [the last two World Cups] that I'm back in my stride of being able to perform on race day and back in the swing of things of what it's like to race.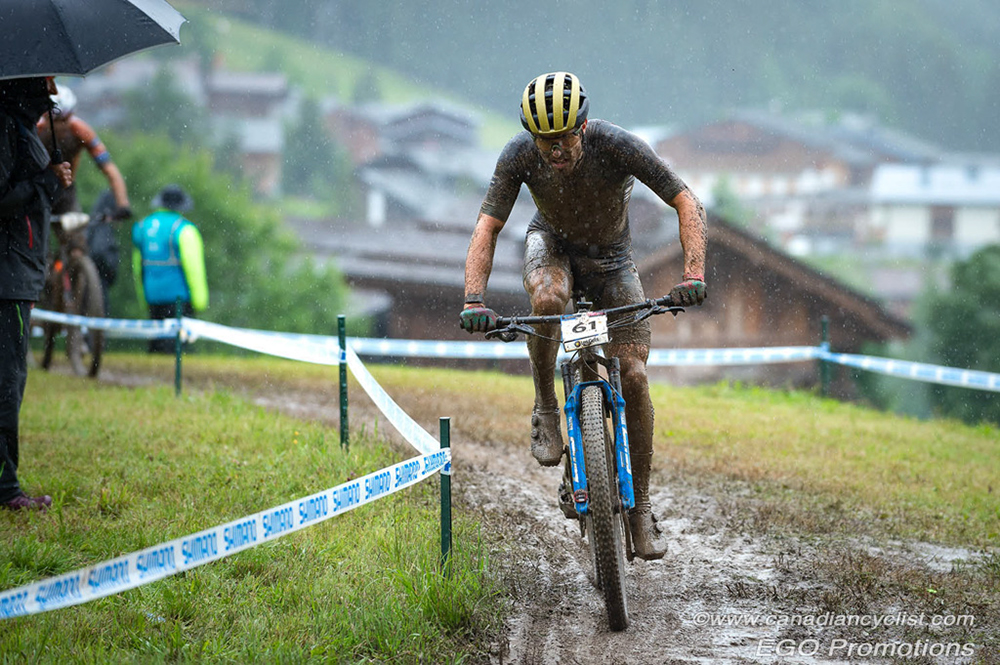 2021 Les Gets World Cup
I would really like to go there and have a race that I am proud of and that I know that I've done all that I could, laid it all out there. The crazy thing with mountain bike is that you all line up and get ready to go, and then anything can happen once the gun goes. I would just like to have a race that I'm in the fight; as you mentioned, there's a ton of strong guys, but I never count myself out because of that. If I'm thrown into the fire, there's a pretty good chance I can do something if I'm clipped into it. So I'd like to have a good fight and come across the line knowing that that was everything and that it was well played and checked all the boxes.

CC: So having been to the Test Event and seen the course, how does it suit you?

PD: Honestly, it plays to my strengths quite well. I think it would play to 'Junior' Peter Disera a little bit better, but 'Junior' Peter Disera would have blown up after an hour, so 'Senior' Peter Disera is going to be just fine. It's an absolutely sick course; they've done a great job there. It's got big features for TV but it's also got good flow.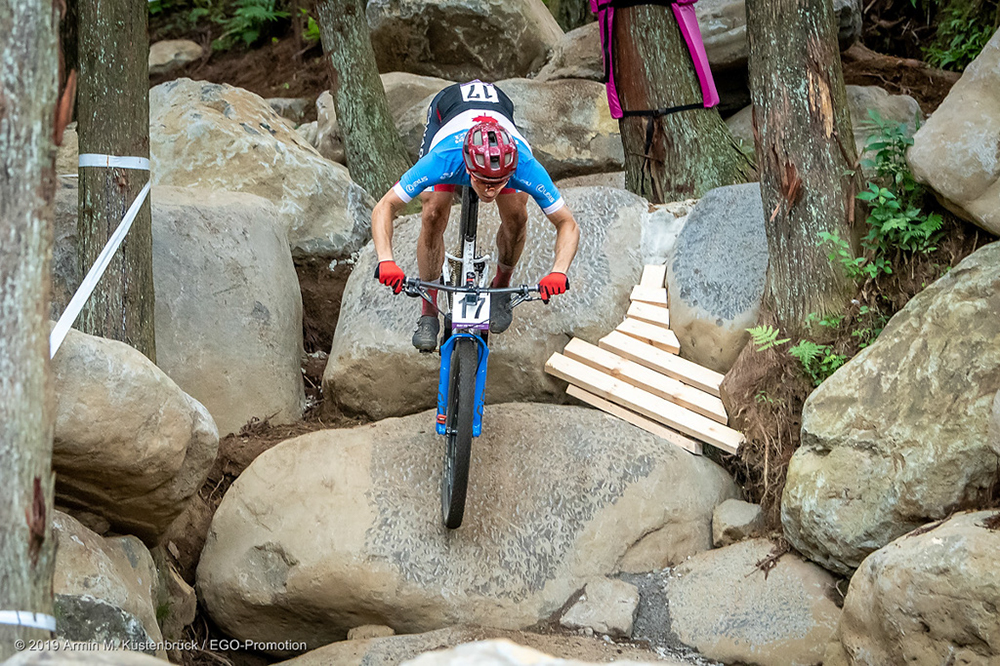 Olympic Test Event (2019)
It's definitely an interesting one in terms of race craft, like tactical in terms of getting into position - yo-yos, accordion-effects - I had a blast at the test event. I learned a lot in terms of what's important, where the areas are that I can capitalize on, where the areas are that I need to limit my losses in. Overall, I think it's going to be a really good event; it's definitely one of the better courses I've ever ridden. It's going to be hot, it's going to be humid - like southern Ontario, so I'm a fan of that!

CC: They've just announced that Tokyo is going back into emergency lockdown so there will be no spectators. That will be different.

PD: It will be a bit eerie. It's odd, but we've done enough COVID races at this point in time that ... honestly, spectators were cool the last few races we did in France, they were the first ones and it was like, 'oh yeah, I remember this', it's loud! But it's not like it's a Canada Cup or a U.S. race where there are 'your' fans out there, it's just a bunch of people yelling at you. It'll be sad for it to be pin drop quiet, and I hope there is some noise at the event, but they've got to do what they've got to do to put the Games on safely, and I respect that.

CC: It's about two weeks until you head to Japan, so what are you doing in this final prep period?

PD: It's nothing we haven't done before. We know what works and are just trying to sharpen the end of the stick. There's one major overarching thing that I want to get out of the Games: I want to get a good performance out of myself, show my whole physiological performance on the day. So I'm just trying to get that stick nice and sharp so I can show up with confidence and push on the pedals with no regrets afterwards. We're in Andorra and it's been good training - some thin air, some heat, some of everything. It should be good prep heading into the Games.

Pre-Olympic Interview - Catharine Pendrel
Pre-Olympic Interview - Haley Smith
Pre-Olympic Interview - Guillaume Boivin
Pre-Olympic Interview - Hugo Houle