March 28/22 9:14 am - Two Golds & a Silver for Canadians at DH World Cup #1

Posted by Editoress on 03/28/22

Canadian riders started the 2022 Mountain Bike World Cup off with a bang on Sunday at the first round of the Downhill series in Lourdes, France, taking both women's and men's Junior wins and second in the Elite men.

Gracey Hemstreet (Norco Factory), bronze medalist at the Worlds last Fall, opened the podium appearances with an over six second margin of victory in the Junior women's competition after qualifying second.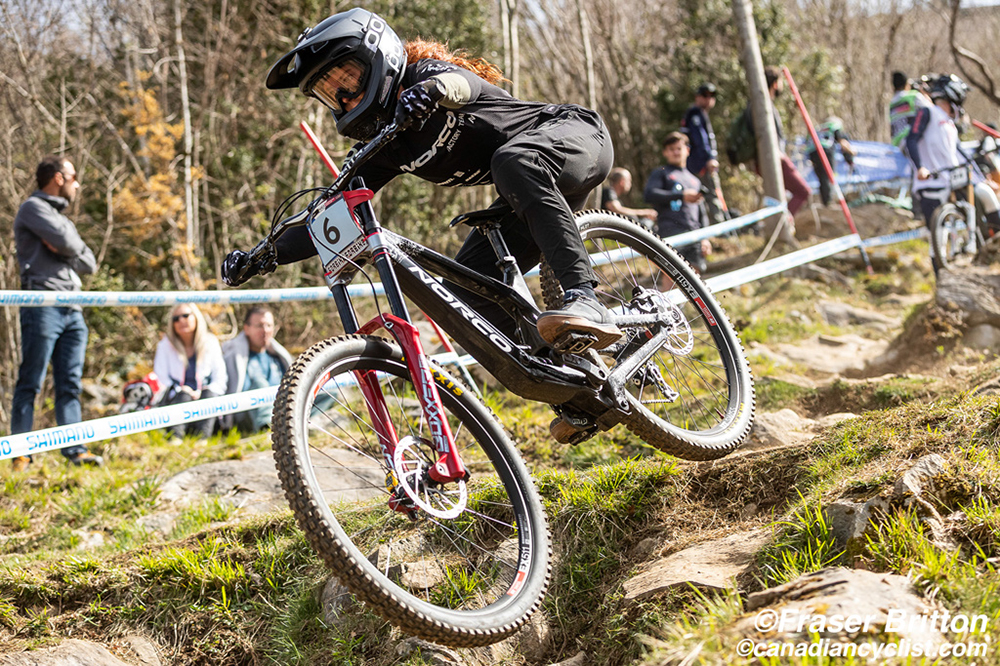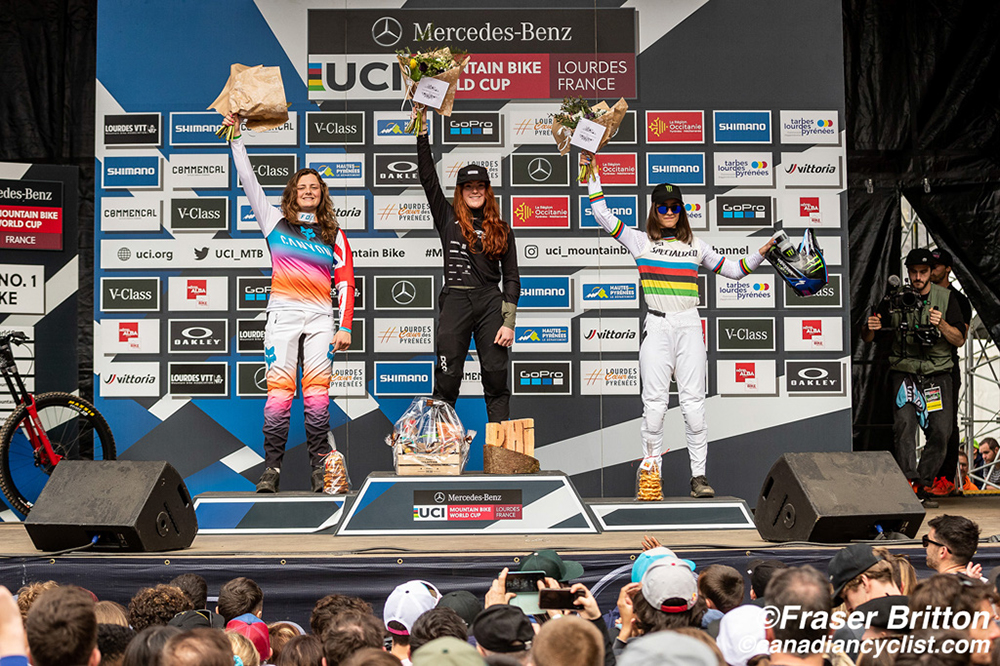 Hemstreet took her first World Cup victory, stating online, "Can't believe I just won the first World Cup of the season. Sooo amped on how today went, felt smooth on the bike, and the support was above and beyond."

She was followed by Junior men's world champion Jackson Goldstone (Santa Cruz Syndicate), who won his race by nearly three seconds, with fellow Canadians Bodhi Kuhn (8th) and Tegan Cruz (RockShox Trek) (10th) also in the top-10.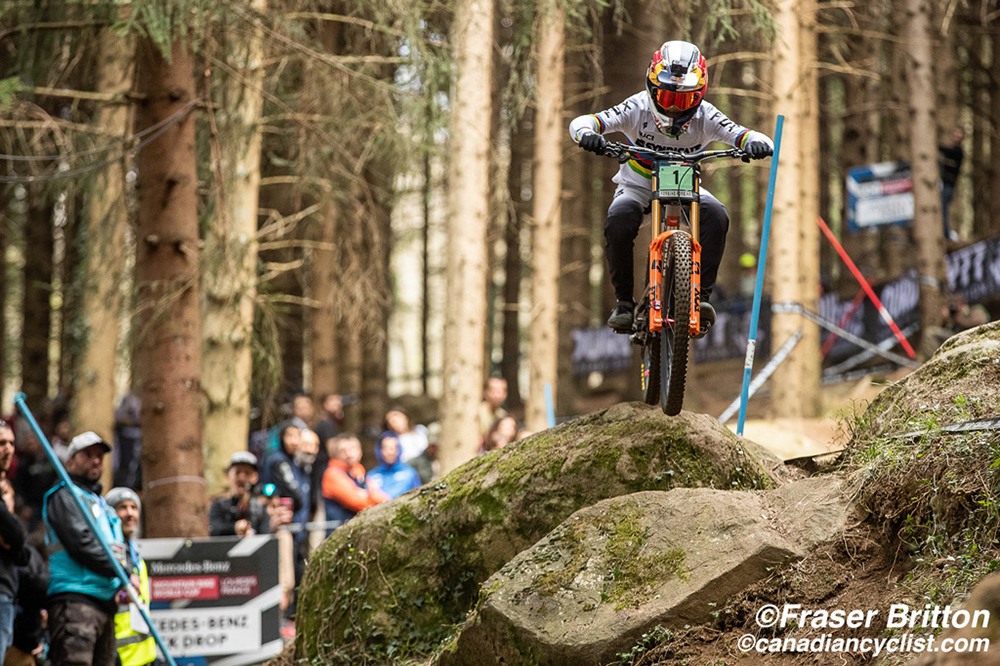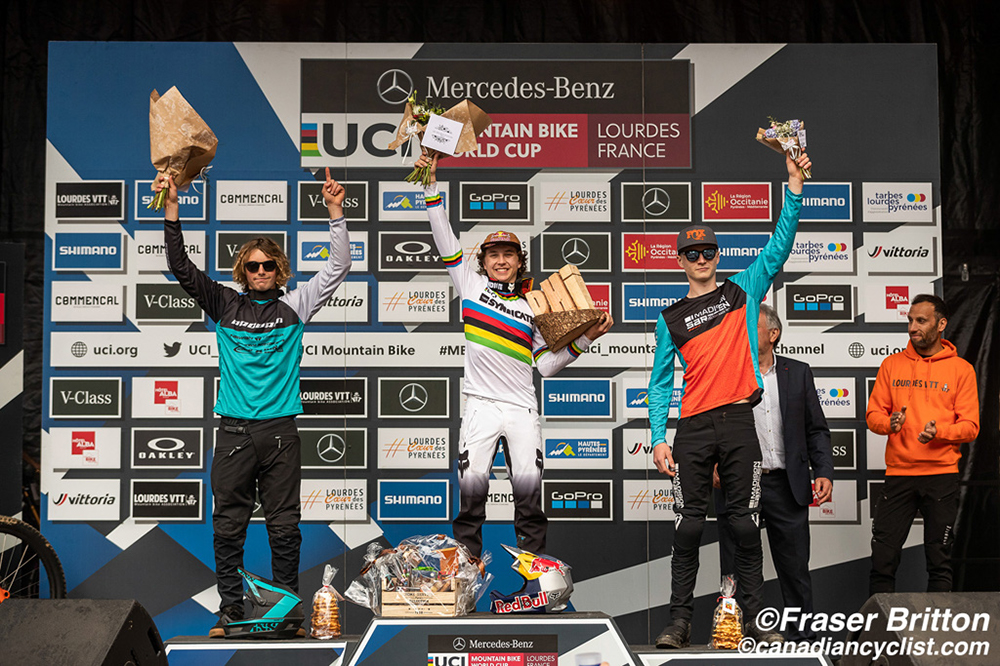 Goldstone commented online, "Today was special ... coming over the line in first is always the best feeling but then seeing your Canadian mates just after @graceyhemstreet with the win and @finniles with second made it that extra bit better. Lourdes was Stevie's [Smith] last podium and it was amazing to carry the torch for Canada."

Canada did not have any riders in the Elite women's final, with Rachel Pageau (Jukebox/Commencal) not qualifying. The 2020 world champion, Camille Balanche (Dorval AM Commencal) of Switzerland took the win for the second year in a row, six-tenths of a second ahead of current world champion Myriam Nicole (Commencal/Muc-Off by Riding Addiction).

"I went sketchy a few times but I'm really really happy with my riding," said Balanche. "It's always good confidence to start the season like that. I love the French crowd, it's insane!"

Canada's Finn Iles (Specialized Gravity) was the only non-French rider in the top four, finishing 0.847 seconds behind Amaury Pierron (Commencal/Muc-Off by Riding Addiction) and a quarter of a second ahead of fastest qualifier Loic Bruni (Specialized Gravity). Second is his best-ever elite World Cup result.
"Yesterday on the final jump of the quali my foot slipped and stretched my ankle, and it was physio all night, so just to be strong enough to do that run I'm over the moon," said Pierron. "The crowd is insane - all the way down they scream!"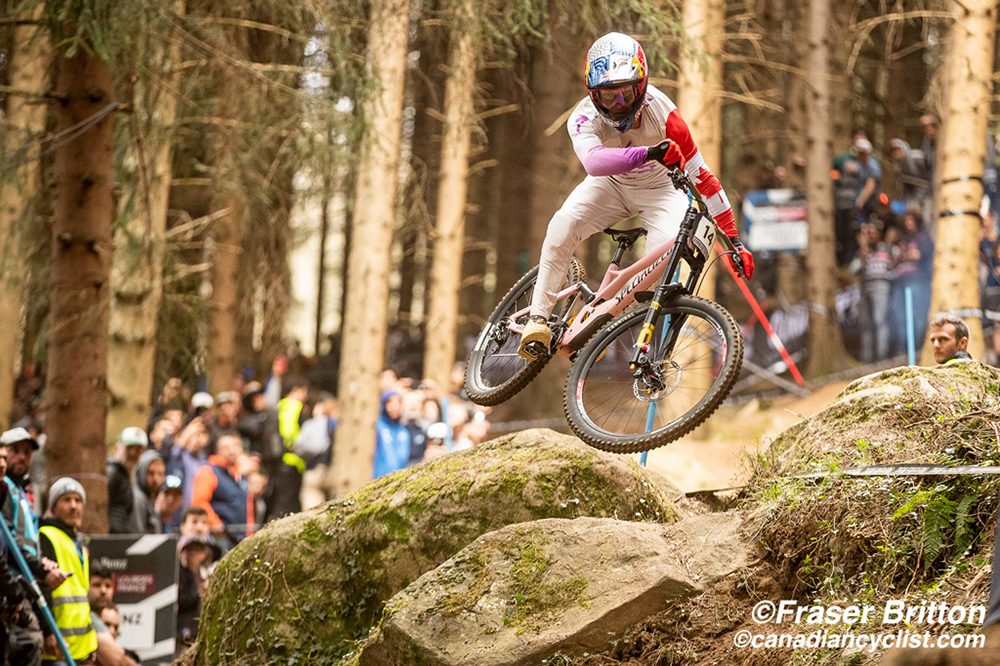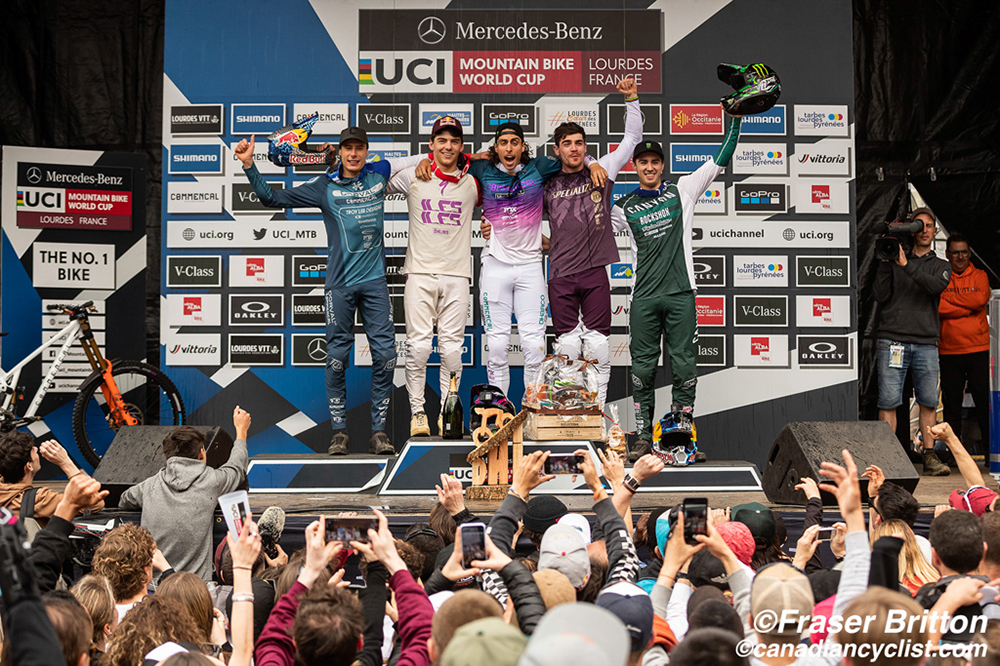 "I had a huge crash in practice right before my race," revealed Iles, "so in the gate I wasn't really sure what I was going to do. But when I got on the track I felt confident and I could hear the crowd, and I knew it was Go Time. I just let everything go and focussed on my riding. I'm pretty happy with how my ride went.
Photo Gallery

Final results
Qualifying results